US App Store Trends: Harbinger of Change or Fluctuating Normal?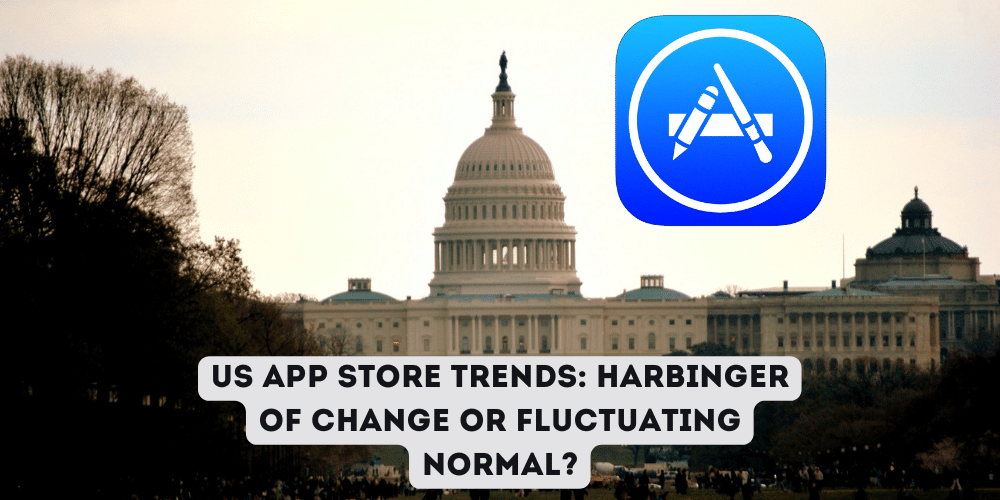 The digital marketplace is always in flux, and the U.S. App Store is no exception. The latest data from app intelligence firm Appfigures indicates a slowing trend in app downloads, posing a challenge for new and established companies alike. Despite an impressive growth in overall App Store revenue, some of the top-performing applications are witnessing a dip in their download count. This shift, however, is not alarming enough to displace these apps from their eminent positions, but it definitely calls for some contemplation.
A closer look at the data from Appfigures' Mobile Market Index, which monitors downloads and revenues of the top 25 apps across different categories and countries, reveals interesting insights. Matching the latest numbers against the data from January 1, 2018, it's noted that the Mobile Download Index, which closely tracks app installation, has dropped by 9%. While this is a concern, it should be noted that several factors could contribute to this trend, including increased competition and changes in consumer behaviors and preferences.
Not all categories within the App Store are bearing the brunt of this slump. Some categories, such as sports streaming, medical, business, and education apps, are continuing to build their user base despite this trend. Conversely, categories like news, games, and entertainment are seeing significant downturns, possibly a result of market saturation. Appfigures co-founder and CEO Ariel Michaeli believes that the main reason for this downturn is the increasing competition from new entrants, causing bigger apps to lose their market appeal.
Michaeli also notes that Meta's command over the top Overall apps has been relaxing, giving way to other apps like Bytedance's TikTok and CapCut, China-based shopping apps Temu and Shein, along with other popular apps to climb in the top charts. Only Meta's Threads currently holds a place in the top 10 free non-game apps on the U.S. App Store at No. 2, signaling an interesting shift in user preferences.
Despite the decline in app downloads, it's not all gloom and doom for app developers. The focus on monetization has resulted in soaring revenues, up by 36.4% from last year. Some categories are seeing substantial revenue growth, with Productivity apps leading the pack, up by 69.3% from last year, and Board Games from the game category swelling by a remarkable 584.9%. This shift in the app economy underscores the fact that while user downloads may be decreasing, user engagement and monetization can still effectively contribute to revenue growth.